Importance of innovation at SILCOMP Group
What makes you innovative as SILCOMP Group?
Thanks to our agility and flexibility, as well as our large demand volume range from a few kg to several 100 t / year, we can implement customer-specific product innovations, functional product properties and demanding customer ideas in a targeted manner.
In addition to the high level of material competence through our experienced employees and the company's own laboratories, we also offer a high level of process and system competence, not least because of the shared location with our parent company Polymer-Technik Elbe GmbH (PTE) https://www.polymertechnik.com/.
We are also continuously thinking about the megatrends, the associated material requirements. We are constantly in progress developing and implementing new product ideas and functionalities.
In relation to your industry, where do you see the megatrends that require particularly innovative silicone and fluorosilicone compound solutions?
In general, silicone rubber is a future material. Silicones are necessary to achieve long-term climate goals, for example. Electrified mobility, fuel cells and new alternative drive concepts require significantly higher quantities of functional silicone elastomers to be used than the classic combustion engine drive idea.
Further steadily growing areas arise from the housing shortage and social aging. The need for silicones in the construction industry, medical technology, pharmaceutical applications or electronics is increasing more and more. It can be assumed that the demand for performance-modified silicone elastomers will increase due to the ever higher life expectancy in both orthopedics and prosthetics. But also in the field of electrification in the course of digitization, predictive maintenance and the smart intelligence of components, silicone materials are playing an increasingly important role.
What do these megatrends mean for the requirements placed on the materials?
In general, we could assume that in the areas of health, beauty, sport, wearables, prosthetics and medicine, physiological harmlessness, biocompatibility, antiallergenic and also antibacterial properties can be decisive. Breathability, electrical conductivity and colorability are often required.
In the mobility, industrial and consumer goods markets, on the other hand, smart, electrically and thermally conductive, electroactive, magnetizable, flame-retardant or field strength-influencing compounds are required. In addition, it is important in the manufacture and choice of components to continuously develop the formulations with regard to sustainability. Biomethanol-based materials as well as peroxide- and chlorine-free crosslinking (thus without the release of PCBs) silicone elastomers will gain in importance.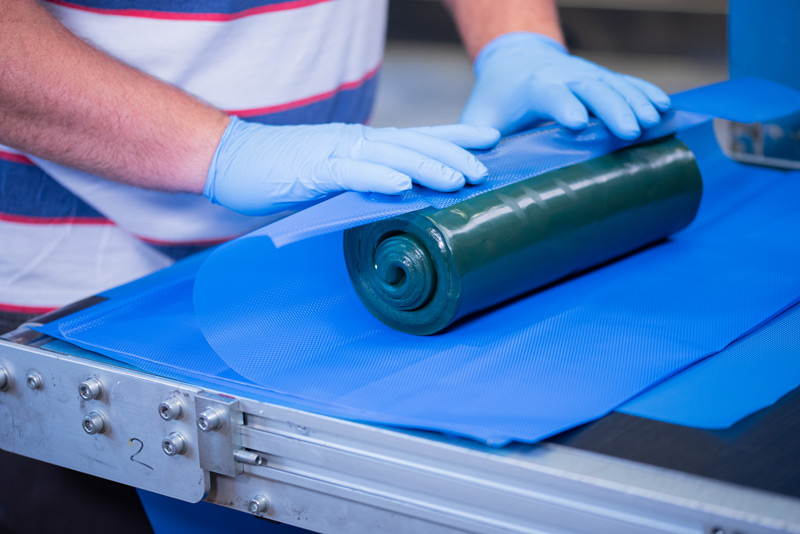 Have we made you curious to be innovative together? Then feel free to contact us.
Call us without obligation on: +49 3491 659 460 or use our contact form.